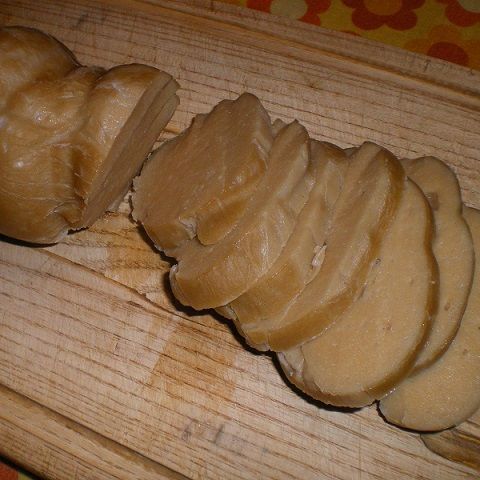 * The image above is generic and may not be representative of the item
HAMBURGER AND SPELT PISELI
Price visible to users only
Not available
Quantity: 1 Piece
Minimum order: 1
= 0
Manufactured by

Via Ugo Buli 10b, 47100 Forlì (FC) - Italia
Product description
Food Plant at Base Seitan Spelt 43% and 12% Peas
Ingredients: * Seitan Spelt (* Gluten from Spelt flour washed by hand, * Tamari (soy, water, sea salt, aspergillus oryzae), * carrots, onions *, * ginger, salt, Seaweed Kombu, * Laurel), * peas, * fresh vegetables (carrots, onions, celery), * Oil Sunflower seed, Rice *, * Bread Grated kamut (kamut flour, water, salt, yeast dough), Spelt flakes *, * Tamari , * to extract vegetable broth (sea salt, yeast extract, rice flour, sunflower oil, onions, carrots, celery, corcuma mace, parsley), * Herbs, thickeners: * Tapioca starch, flour * Guar seeds, carob seed flour *, salt.
For its particular texture and flavor, the burger Farro and peas is an excellent ingredient in the preparation of sandwiches, or simply heated it can serve with salad or potatoes, etc.
Conf. 190 gr Deadline 50 days. c: .a.
Company certificates

---
You may also be interested to
to leave a comment
Last update: 29-10-2019
Disclaimer: The product info could be inaccurate or not updated