Tourism
Description
First appointment with the excellence of the territory, today we talk about cheese farm and The Good Shepherd - Montefiore Conca Annarosa and Andrea Preci. The company, which offers a view of the whole valley, originated at the end of the seventies thanks to the father of Annarosa, who moved to Romagna Sardinian shepherd to continue this ancient work. After the tour we will have a snack together.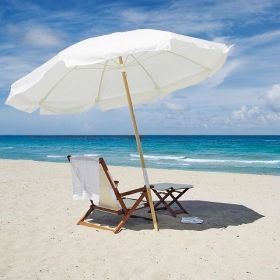 W LA GITA
1 Piece
Price visible to users only
Description
Description
Visit to Igilium companies Benaglia (goat cheese) and Reserves (of tasty cold meat) to 25 May. The two companies are on the hill above Uffogliano Secchiano in Val Marecchia. The first to visit the breeding of blackberries, then we will move from Benaglia for the visit to his farm and dairy. In its structure we will have lunch together at a modest price on 15 euro. Departure is at 8 h from its headquarters in Misano, for Riccione we will meet at 15.08 h at the cemetery parking lot.
Seats are magnificent and will be an opportunity to spend a beautiful day in joy and friendship.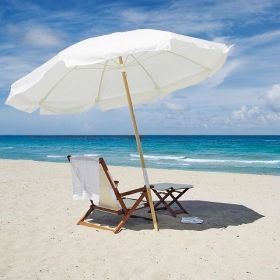 W LA GITA
1 Piece
Price visible to users only
Description
Show more
Travels
Description
Camminare a passo lento nella natura, respirare l'aria del mare che si vede in lontananza dalle colline della Valmarecchia o della Valconca e godersi un picnic dall'atmosfera magica in una location suggestiva, degustando prodotti tipici del territorio e sorseggiando un calice di vino o una birra al tramonto fino a rimanere sotto un cielo stellato… Questo è ciò che vi aspetta se sceglierete di partecipare a un TREK-NIC, un'idea di ITineraris che piace a tutte le età. L'escursione prevede la presenza di una guida ambientale-escursionistica in esclusiva per il gruppo, che racconterà storie e leggende locali legate al paesaggio naturale. Il percorso verrà concordato e adattato in base alle esigenze dei partecipanti.

Equipaggiamento richiesto: scarponcini o scarpe da trekking con suola scolpita, zaino, abbigliamento a strati, felpa e giacca impermeabile per la sera, cambio maglietta, borraccia con acqua (almeno 1 lt a testa).
Ingredients
Ritrovo alle 18:00 (il luogo esatto verrà comunicato al momento della prenotazione). Incontro con guida ambientale-escursionistica locale e partenza per l'escursione. Alla fine del percorso, in posizione panoramica, picnic allestito. Assicurazione nominativa inclusa. Durata 4 ore circa
Description
Ingredients and Certificates
Description
La Valconca è terra di antiche tradizioni artigianali, in particolare di quelle legate all'argilla, materia prima di cui il territorio è generoso. Sin dai tempi dei Romani in questi luoghi esistevano cave di estrazione, fornaci per cuocere la terracotta e si producevano mattoni da costruzione, otri, vasi e piatti di diversa forma e fattura. In questo tour entreremo nella bottega artigiana di un vasaio professionista, in cui potrete sperimentare con le vostre mani le tecniche di manipolazione dell'argilla: grazie all'utilizzo del tornio potrete creare un oggetto che verrà portato a casa per essere essiccato. In seguito visiteremo la cantina di affinamento e la cantina di vinificazione di un'azienda agricola biologica situata a ridosso delle mura di un antico castello. Infine potrete degustare eccellenti vini accompagnati da prodotti locali, tra cui i gustosissimi salumi di mora romagnola, una razza suina autoctona.
Ingredients
Ritrovo ore 15:00 (il luogo esatto verrà comunicato in fase di prenotazione) e incontro con accompagnatore locale. Visita della bottega artigiana e laboratorio manuale con l'argilla. Al termine dell'attività, breve spostamento per raggiungere l'azienda vinicola. Visita delle cantine e degustazione. Assicurazione nominativa inclusa. Durata: 4 ore circa.
Description
Ingredients and Certificates
Description
Santarcangelo di Romagna sorge a pochi chilometri da Rimini ed è un'affascinante cittadina che conserva la tipica struttura di borgo medievale fortificato, con la Rocca Malatestiana che svetta in cima al colle Giove. E' anche una città misteriosa, poiché nel sottosuolo si trovano degli ipogei di origini antichissime scavati nell'arenaria. Si racconta inoltre che proprio qui sia nato il nome del vino Sangiovese. In questo tour vi porteremo alla scoperta di una grotta privata tra le più suggestive del paese, aperta in esclusiva per il nostro gruppo, infine vi faremo degustare dei prodotti locali accompagnati dall'immancabile piadina e un calice di vino.
Ingredients
Ritrovo tutti i giovedì alle 18:00 a Santarcangelo. Incontro con accompagnatore locale, passeggiata nel centro storico, visita alla grotta ipogea privata e degustazione di prodotti tipici del territorio. Assicurazione nominativa inclusa. Durata 3 ore circa
Description
Ingredients and Certificates
Show more